Get A Bank Account for your Refund
Don't wait for a check! Save time when you load your tax refund directly to your GreenDot® Visa® Prepaid Card.
Prepaid cards have value added benefits during Income Tax Season.
We have new digital Pre-Paid Cards available.
Benefits of using our Direct Deposit Partner....
Get Paid Early
Clients can get their pay up to 2 days early and government benefits up to 4 days early with ASAP Direct Deposit™.2
SEND MONEY
Send Money Send money to another Green Dot account using the app.3
Shop Everywhere
Shop Everywhere Use everywhere Visa® debit is accepted in the U.S. Even works with Apple Pay, Google Pay and Samsung Pay.
Mobile banking
Easily Manage Money Enjoy 24/7 mobile banking, free mobile check deposit, free bank transfers, online bill pay, lock/unlock feature and convenient account alerts with the Green Dot.
GET CASH FAST
Get cash off your card for free at the register when you make a purchase. Fees and limits apply.
ADD CASH EAS​​ILY
Deposit checks, transfer money from an outside bank account, or add cash at the register of 90,000 stores nationwide. Limits and fees apply.
Green Dot GOld
With monthly fees as low as $7.95 with the option to waive the fee if you load at least $1000 each month, you'll be all set. You like that we have a deposit option in house with low fees but you're missing that WOW factor.

Get My Tax Appointment
Must be 18 or older. Registration, online access, mobile number and identity verification is required to open an account and access all features.
Need an Everyday Card Instead?
Get Access to Cash at over 32,000 Fee-Free Money PAss ATMS
Get Paid up to 2 days Earlier with Early Direct Deposit.

Android & iOS Apps
Get $5o
= Give $50
Refer a Friend to get a new Prepaid Card + $50 Bonus Bucks!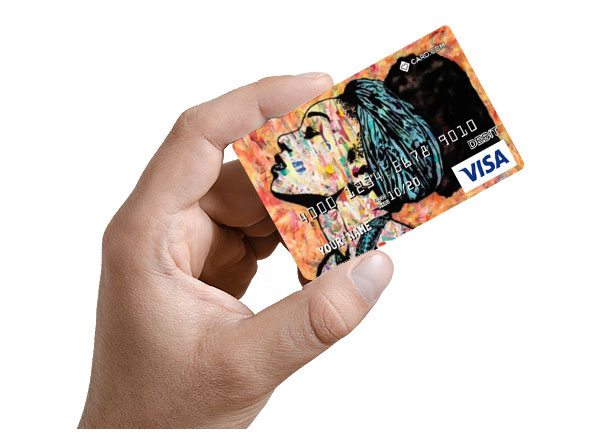 Banking Made Better with Style.
No Credit Check
Use it everywhere Debit Mastercard is accepted!

Use it everywhere Visa debit cards are accepted!
No fee cashback at POS

No fee MoneyPass® ATM withdrawal

I've had my taxes prepared by Herij for at least the past 5 years. Always quick and efficient. I definitely recommend their services if you want to receive the maximum return!